1. Depart (Tropical) 3:44
2. One Or Two Ghosts 3:41
3. Tip Toe Walk (Siriusmo Remix) 4:11
4. One Or Two (Unsportsmanlike Remix) 7:16
Release: 24.10.2008
Mit »Depart« koppeln Bodi Bill bereits die zweite Single aus dem aktuellen Album »Next Time« aus. Und wieder verbindet die Band mühelos und clever Versatzstücke aus Elektro, Folk und Indie zu wunderschönen, fließenden Popsongs. Über dem Wechselspiel der unverbindlichen Kühle moderner Elektronika einerseits und der beinahe kammermusikalischen Intimität des Songwritings erzählt die Musik ihre melancholischen Geschichten. Unterstützt wird die Band auf dem Titelstück dabei übrigens von Mariechen Danz. Die in Irland geborene Performance-Künstlerin, die momentan in Los Angeles lebt und arbeitet, leiht dem Stück ihre charismatische Stimme.


With »Depart« there is the second single taken from Bodi Bill´s recent album »Next Time«. And again the band effortlessly connects elements of Electro, Folk and Indie to beautiful and floating pop songs. They let the music develop it´s melancholia using the interplay of mordern Elektonica´s unaccommodating cold on one side and the intimacy of the chamber music - like compositions on the other. On the title track the band is accompanied by Mariechen Danz. The irish born performance artist who is living and working in Los Angeles right now, lends her charimatic voice.




Gefördert durch die Initiative Musik gemeinnützige Projektgesellschaft mbH mit Projektmitteln des Beauftragten der Bundesregierung für Kultur und Medien auf Grund eines Beschlusses des Deutschen Bundestages.

Supported by the Initiative Musik Non-profit Project Company Ltd. with project funds from the Federal Government Commissioner for Culture and Media on the basis of a resolution passed by the German Bundestag.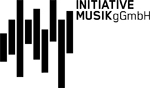 GET THIS NICE RECORD!

CD via Sinnbus Shop
Audio files via iTunes | musicload
LINKS:

www.bodibill.de
www.myspace.com/bodibill
four artists booking

COVERPICTURE:

Depart Cover 300 dpi (2600 kb)
Depart Cover 72 dpi (348 kb)

INFOS / BANDPICTURES: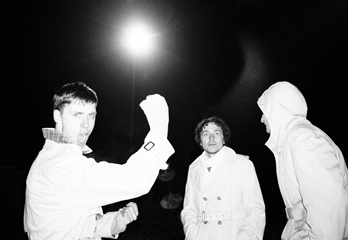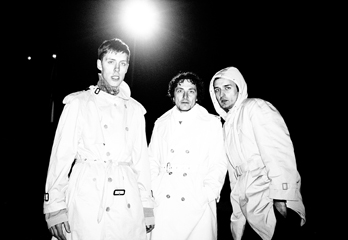 bodi bill bandpic 1 - (2800 kb)
bodi bill bandpic 2 - (1650 kb)

Pictures by David Fischer (www.davidfischer.org)
DATES:

No dates at the moment

RELATED RELASES