01. Salomon (Radio Edit) 
02. À Propos (Radio Edit)
03. Bryson
04. À Propos RMX by Konstanze
05. Salomon RMX by Veszter
Mastered by Kai Blankenberg at Skyline Tonfabrik, Düsseldorf

Als Vorbote ihres zweiten Albums "Circle The Yes" stecken I Might Be Wrong auf dieser Doppel-Single das Feld zwischen ihren wesentlichen Eckpunkten ab: Pendelnd zwischen scheinbarer Leichtigkeit und packender Stringenz , immer mit Hang zur Melancholie, skizziert die Band den Raum ihrer Möglichkeiten. Die zwei mitreißenden Titel-Stücke in jeweils etwas gestraffter Version, ein Non-Album-Track und zwei Remixes versprechen ein spannendes Album!
As a hreald of their second album "Circle The Yes" I Might Be Wrong define their working field in between it's basic parameters on this new double single: Oscillating between apparent airiness and stringent tension, always with a tendency to melancholy the band sketches it's possibilities. The two stirring title tracks, each in a tightened version, one non-album-track and two remixes promise a fascinating album!


Gefördert durch die Initiative Musik gemeinnützige Projektgesellschaft mbH mit Projektmitteln des Beauftragten der Bundesregierung für Kultur und Medien auf Grund eines Beschlusses des Deutschen Bundestages.

Supported by the Initiative Musik Non-profit Project Company Ltd. with project funds from the Federal Government Commissioner for Culture and Media on the basis of a resolution passed by the German Bundestag.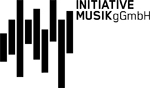 GET THIS NICE RECORD!

CD via Sinnbus Shop
Audio files via iTunes | musicload
LINKS:

www.imightbewrong.de
www.myspace.com/youmightbewrong
www.headquarter-entertainment.de (Booking)

COVERPICTURE:

Salomon / À Propos Cover 72dpi
Salomon / À Propos Cover Cover 300dpi

DATES:

No dates at the moment
RELATED RELASES: