01. Be Home Before Dinner
02. I Like Holden Caulfield -
video
03. Tip Toe Walk
04. Depart Tropical
05. Traffic Jam
06. One Or Two Ghosts
07. Schattenspiele RMX
08. Head In My Hands
09. Henry
10. Very Small
11. Needles
12. Willem
Mixed and produced by Anton K. Feist and Bodi Bill.
Mastered by Andreas Lubich (Lupo) at Dubplates Mastering.
Published by Sinnbus Musikverlag.

Bodi Bill bring the heart & soul back to Berlin.

Bodi Bill love. Bodi Bill are loved. Bodi Bill do not cry, they take action. They do not think about it, they just create. Norway, Iceland, Germany and Denmark all discovered the sound of these three Berliners more or less on their own. No subtle marketing strategy. No artificial online hype. Only passion.

Passion for their music.
Passion for their self created fashion.
Passion for their autarkic way of working.

In a time of chill, of electronics and calculus BODI BILL enter the stage with an alternative draft. They inspire with pop songs full of love and devotion, backed up by a heartly coolness only a city like Berlin can bear. This coolness is burst when 3000 voices sing together on their live shows: "If you don?t like Sonic Youth ... fuck off and die!?

The three of Bodi Bill grew up in the Berlin underground scene, as part of post rock bands, as part of the club and dj scene. WMF, Berghain, Melt! - this is BODI BILL's world now. Plus one of the most forcefully expressive voices you can find these days in the european underground. Fabian Fenk. But just listen, all flowers of speech would be misleading, they would not live up to the expectations.

Not only on the occassion of J.D. Salinger's Death "I like Holden Caulfield? is the band's first life sign. Passionate songwriting, unobstructed indulgence, virtuosic beats, Kraftwerk-like synthie layers. Allways refining their already unique sound.

Pop songs to show the sated that they are still hungry. In this spirit the album at hand collects the essential moments of the band's hitherto existing work and will tell everyone who did not know so far of this fantastic band. Two In One.


Gefördert durch die Initiative Musik gemeinnützige Projektgesellschaft mbH mit Projektmitteln des Beauftragten der Bundesregierung für Kultur und Medien auf Grund eines Beschlusses des Deutschen Bundestages.

Supported by the Initiative Musik Non-profit Project Company Ltd. with project funds from the Federal Government Commissioner for Culture and Media on the basis of a resolution passed by the German Bundestag.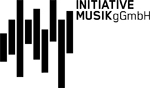 GET THIS NICE RECORD!

CD / LP via Sinnbus Shop
Audio files via iTunes | musicload

LINKS:

www.bodibill.com
www.myspace.com/bodibill
managemant[at]bodibill.com
booking[at]bodibill.com
COVERPICTURE:

Two In One Cover 300 dpi
Two In One Cover 72 dpi (365 KB)

BANDPICTURES: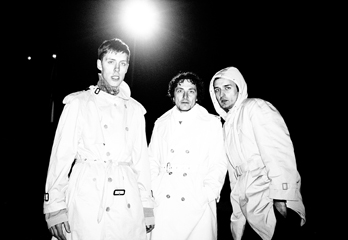 bodi bill bandpic - (2700 kb)
bodi bill bandpic - (2789 kb)
bodi bill bandpic - (2800 kb)
bodi bill bandpic - (1650 kb)

Pictures by David Fischer (www.davidfischer.org)
DATES:

No dates at the moment
VIDEO:


RELATED RELASES: