01.01.2011, Berlin, Volksbühne. Im ausverkauften großen Saal des renommierten Theaters halten die Anwesenden den Atem an. Wie gefesselt folgen sie einem seltsam anziehenden Schauspiel: Hundreds scheinen in der Luft auf der Bühne zu flirren, füllen den großen dunklen Raum komplett aus und entführen das Publikum einen zeitlosen Moment lang. Die seltsame Energie, die das Geschwisterpaar zu verbinden scheint, ihre geheimnisvolle Erscheinung, die Spannung, die erhabene Gelöstheit sind greifbar. Der gesamte Saal ist wie gebannt vom präzise und doch so voller Persönlichkeit aufgebauten Gesamtkunstwerk aus entrückter Distanz und unmittelbarer Intimität. Wie auch in diesem zurückliegen Jahr, immer das gleiche Bild, ob in den Clubs der ausverkauften Debüttour, wie auf den Festivals im Sommer, auf ersten Konzerten in Stockholm, London oder Paris, auf dem Iceland Airwaves, oder zuletzt auch dem holländischen Eurosonic Festival: Verzauberte Gesichter, atemlos in der Furcht, mit jeder Bewegung alles zerstören zu können. Was ist hier passiert?

Hier nun dieses Album als eine mögliche Antwort. Der Entwurf einer Position, einer Gestalt, die sich innerhalb ihrer äußeren, flüchtigen Linien ebenso an eine kühle Raster Noton - artige Ästhetik anlehnen kann wie an intime Singer/Songwriterei, die in ihren Tiefen eine Low'sche Dunkelheit birgt, derer man sich im Nachklang als strahlend und euphorisierend erinnert. Unnahbare elektronische Klangversätze, fragile Reste von Atmung und entfernte Ahnungen, die wie Unterwassermusik erscheinen, knüpfen in den behutsam produzierten Stücken eine filigrane Verbindung mit der Unmittelbarkeit der alles umgebenden, sinnlichen Stimme. Und halten sie. Eine strenge, disziplinierte und kunstvolle Textur wird entworfen, nur um sie sofort mit Liebe, mit Tränen, Küssen und Lachen mit Überschwang, Rausch, Ernüchterung und Verzweiflung, mit Leben zu besetzen. Die Musik von Hundreds wächst durch Begegnung und Zusammenstöße, durch Reibung und Gegensätzlichkeiten und atmet in ihren Freiräumen, die sich jäh auftun. Dabei bleibt sie so wenig greifbar wie die Personen dahinter und bietet trotzdem Umarmung an. Immer und unbedingt.

"Hundreds" erschien am 30.04.2010 (DE, AT, CH) und erschein am 04.04.2011 (FR, BE, NL, LU) sowie am 18.04.2011 (IT) auf CD und LP sowie in verschiedenen digitalen Formaten auf nahezu allen relevanten Downloadplattformen. Hundreds werden im Mai 2011 und auch in den Folgemonaten europaweit und darüber hinaus touren. Hundreds stehen für Interviews und Feinheiten zur Verfügung.


01.01.2011, Berlin, Volksbühne. The audience in the sold out hall of this renowned theater is holding its breath, captivated by the spectacle before them. Hundreds seem to glimmer on stage, capturing the whole room in an eternal moment . The strange energy between the siblings, their mysterious appearance, the tension, the exalted serenity: it's all tangible. The idiosyncratic character of the show, the "total artwork" magnatizes the audience in an immersive intimacy even in this crowded hall. Whether on last years sold out debut tour, the summer festivals, their first shows in Stockholm, London or Paris, the Iceland Airwaves or recently at the dutch Eurosonic Festival, there's the same response everywhere: enthralled faces, fearing that any movement could destroy everything. What just happened?

And here is this album as a possible answer. The sketch of a position, a fleeting shape that can lean towards cold Raster Noton-like aesthetics as well as the intimate songwriting which holds the darkness of Low. It lingers with you, gleaming and euphoric. Offish electronic sounds, fragile remains of breathing and hints of thoughts that sound like underwater music establish a gentle connection to the immediacy of  their sensual voice. A disciplined and artful fabric is woven only to be filled with kisses, tears and laughter, exuberance, disenchantment, desperation-  life itself. The music of Hundreds grows with every encounter, with every collision and contradiction. It beathes in all the free spaces that suddenly appear. It is as ungraspable as the persons behind it while still offering to embrace everyone.

"Hundreds" will be released april 4th (FR, BE, NL, LUX) and on april 18th (IT) on Sinnbus in CD and LP format, as well as in various digital formats. Hundreds will tour in may 2011 all across Europe and futher. Hundreds are available for interviews etc.




Gefördert durch die Initiative Musik gemeinnützige Projektgesellschaft mbH mit Projektmitteln des Beauftragten der Bundesregierung für Kultur und Medien auf Grund eines Beschlusses des Deutschen Bundestages.

Supported by the Initiative Musik Non-profit Project Company Ltd. with project funds from the Federal Government Commissioner for Culture and Media on the basis of a resolution passed by the German Bundestag.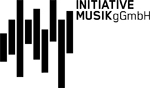 GET THIS NICE RECORD!

CD / LP via Sinnbus Shop
Audio files via iTunes | musicload

LINKS:

www.hundredsmusic.com
www.myspace.com/hundreds
www.skrotzki-kempf.com (Management)
www.fourartists.de (Booking)
COVERPICTURE:

Hundreds Cover 300 dpi (1018 KB)
Hundreds Cover 72 dpi (295 KB)

BANDPICTURES: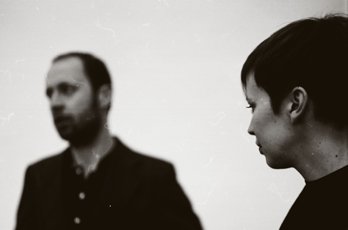 Hundreds Bandpic 01
Hundreds Bandpic 02

Pictures Jennifer Schäfer
DATES:

No dates at the moment
VIDEO:


RELATED RELASES: