01. Solace (Single Edit)
02. Solace (Instrumental)
03. Solace (Touchy Mob Remix)
Mixed by Norman Nitzsche, produced by Hundreds.
Mastered by Stefan Brüggeman at Masteringroom, Berlin.
Published by Bug Music/Edition Skrotzki&Kempf.

Nomen est omen.

Nach dem bemerkenswerten Start ihres Debütalbums, zwei tollen Singles, der erfolgreichen Tour im Frühjahr und zahlreichen Festivalshows kehren Hundreds nun mit ihrer dritten Single, dem träumerischen Video dazu und einer weiteren Tour im Herbst zurück, uns zu umarmen und Zuversicht und Trost zu schenken.

Solace.

Wieder bieten Hundreds an, die Realität, den Alltag beiseite zu legen. Die Angst zu besiegen, zusammen Unsinn anzustellen, die Perspektive auf die Welt zu verändern; Hundreds laden ein zu einer stillen, schwerelosen Reise durch eine fremde und verstörend schöne Welt.

Come one little one, let's jump on the clouds...
Nomen est omen.

Following the remarkable kickoff of their debut album, two great singles, a successful tour in spring and a large number of festival shows, Hundreds now return with their third single. It comes with a dream-like video and another tour in fall. The band is back to embrace us and give us some confidence and, exactly, solace.

Again Hundreds offer to take a step outside of everyday life. To lose the fear, to fool around together, to see things in a different light. Hundreds invite you into a silent, weightless journey through a strange and disturbingly beautiful world.

Come one little one, let's jump on the clouds...




Gefördert durch die Initiative Musik gemeinnützige Projektgesellschaft mbH mit Projektmitteln des Beauftragten der Bundesregierung für Kultur und Medien auf Grund eines Beschlusses des Deutschen Bundestages.

Supported by the Initiative Musik Non-profit Project Company Ltd. with project funds from the Federal Government Commissioner for Culture and Media on the basis of a resolution passed by the German Bundestag.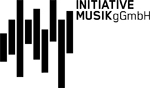 GET THIS NICE RECORD!

CD via Sinnbus Shop | Amazon
Audio files via iTunes | musicload

LINKS:

www.hundredsmusic.com
www.myspace.com/hundreds
www.skrotzki-kempf.com (Management)
www.fourartists.de (Booking)
COVERPICTURE:

Solace Cover 300 dpi
Solace Cover 72 dpi

BANDPICTURES: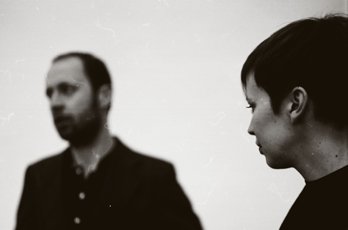 Hundreds Bandpic 01
Hundreds Bandpic 02

Pictures Jennifer Schäfer
DATES:

No dates at the moment
VIDEO:


RELATED RELASES: