Nach der Veröffentlichung des Debütalbums "Chiaroscuro" im Januar dieses Jahres hat sich Einar Stray wenig Zeit gelassen. Fast ohne Pause tourte der junge Norweger mit seiner Band wie heimatlos durch die Weltgeschichte. Dadurch erlangte er aber auch einen ungewöhnlichen Blick von außen; und sicher ist dieser Blick von außen, den die seltsame Isoliertheit einer langen Konzertreise zuweilen eröffnet, auch nicht unerheblich für den Charakter der hier nun vorliegenden EP "For The Country".

Das Titelstück, das Kernstück: ein völlig bloß liegendes, bedrückendes Statement. In seiner radikalen Reduzierung ist das komplett a capella vorgetragene Stück beinahe eine drastische Antithese zu den sonst eher größer angelegten, weitläufigen und träumerischen Kompositionen des Osloers. Fast ein Rückzug im Angesicht nicht zu fassender Gewalt und Zerstörung auf diesem Planeten, für die es kaum passende Worte gibt, außer sie schnörkelos zu benennen.

Aufgenommen in den Six Feet Over Studios des Osloer Künstlerkollektivs Spoon Train und produziert von Sjur Lyseid, der auch schon bei "Chiaroscuro" für die Produktion verantworlich war, enthält die EP neben dem Titelstück zwei weitere neue Lieder, die während der Zeit auf Tour entstanden sind, sowie einen Edit des Mini-Hits "Caressed".

"For The Country" erscheint am 12.10. auf Vinyl und digital via Sinnbus / Roughtrade.


After the release of his debut album "Chiaroscuro" this January Einar Stray didn't take too much time. Nearly without any breaks the young Norwegian and his band were touring like homeless through world history. Thereby he gained an unusual outside view; and this outside view, which the awkward isolation of a long concert tour opens up, is certainly not unimportant for the character of this EP "For The Country".

The title song, the core: a barely lying, oppressive statement. In its radical reduction the completely a capella sung piece is almost a drastic antithesis to the usually bigger arranged, extensive and dreamy compositions of this Osloite. It's almost a retreat facing elusive violence and destruction on this planet, for which one can hardly find words, except for naming them unadorned.

"For The Country" was recorded in the Six Feet Over studios of Oslo art collective Spoon Train and produced by Sjur Lyseid, who was also responsible for the production of "Chiaroscuro". Next to the title track it includes two new songs, originating from the time on tour, and an edit of the mini hit "Caressed".

"For The Country" is released on October 12 on vinyl and digital via Sinnbus / Roughtrade.




GET THIS NICE RECORD!

Sinnbus Shop: 12"+CD
Audio files via iTunes | musicload

LINKS:

www.einarstray.no
www.facebook.com/einarstrayorchestra
www.polarartist.no (Management)
COVERPICTURE:

For The Country Cover 300 dpi
For The Country Cover 72 dpi

BANDPICTURES: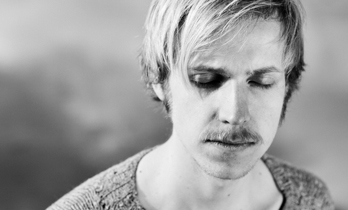 Einar Stray Pic 1
Einar Stray Pic 2
Einar Stray Pic 3
Einar Stray Pic 4

Pictures by Mats Bakken.
VIDEO:


DATES:

No dates at the moment
RELATED RELASES: