01. Snalle (Glenn Astro's Snaller Remix)
02. PassMiss (Sieren's ICE941 Remix)
Release: 10.12.2012
La Boum Fatale are back with "Two Remixes" a nice new EP that contains, you will guess, two remixes. Done by promising German producers Sieren and Glenn Astro.

Following their secret hit "AAA" and their acclaimed remix works for Me And My Drummer, Sizarr or Bodi Bill, La Boum Fatale release a digital EP with remixes of two of their own tracks now on Sinnbus. "Snalle" and "PassMiss", both taken from their 2012 debut EP "Damwild", have expierienced some pleasant reinterpretation. Both, Glenn Astro and Sieren, took their respective track and turned it into tasteful, deep house tracks.

23-year old German producer Glenn Astro, known for his remixes for Big Bait Record or Ritmo Sportivo is an expert for amazing house-ish tracks with a laid back attitude, yet with a solid flow.

Young producer Sieren took the long rides on the Inter City E941 to work on his tracks. This train line is connecting his hometown with Berlin or Cologne. Laid back, too, with a great desire for distances, peace and an atmosphere of constant movement, it is easy to imagine how his version of PassMiss emerged. Another masterpiece of future house deepness.


GET THIS NICE MUSIC!

Audio files via iTunes | Beatport | Bandcamp

LINKS:

www.laboumfatale.com
www.facebook.com/laboumfatale
www.soundcloud.com/la-boum-fatale
www.oha-music.com (Booking)
www.elektropastete.de (Live Visuals)
COVERPICTURE:

Two Remixes 300 dpi
Two Remixes 72 dpi

BANDPICTURES: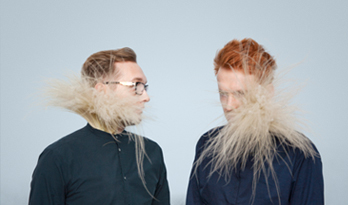 La Boum Fatale Pic 01
La Boum Fatale Pic 02
La Boum Fatale Pic 03

Pictures by www.ingopolster.com

DATES:

No dates at the moment
RELATED RELASES:


La Boum Fatale
Damwild
read more ...

La Boum Fatale
AAA
read more ...