01. I Love My Harbour by Small Panthers
02. Fighter by Rue Royale
03. Song For A Sailor by Monta
04. Machine by Bodi Bill
05. Wait For My Raccoon by Sheahan Drive
06. Happy Virus by Phon.o
07. Grab The Sunset by Styrofoam
08. Little Heart by Einar Stray
09. Let's Write The Streets by Get Well Soon
10. Solace by Touchy Mob
Release: 02.12.2011
Wie schnell mitunter alles geht. Wie schnell eine Idee, eine so naheliegende Zusammenarbeit zwischen Menschen, die sich fast ein Leben lang begleitet haben, sich selbst entwachsen und die Welt erobern kann. Als Hundreds haben die Geschwister Milner, der sorgsame Maschinist Philipp und Storchenprinzessin Eva, sich neue gemeinsame Räume geschaffen. Sie haben das Klappern der Heizungsrohre, den dumpfen Bass der Sofakissen, die Geborgenheit einer Heimstatt in wundervolle Lieder und Geschichten gebaut und sie mit auf eine lange Reise genommen.

Am Ende der ersten Etappe, während der ihr Projekt zur Band und zu einem beeindruckenden Livespektakel voller Zauber, Spiel und Hochgefühl wurde, steht nun "Variations". Das zweite Langformat der Band ist kein neues Hundreds-Album, tatsächlich erhebt erst in seiner zweiten Hälfte Eva selbst die Stimme. Doch "Variations" feiert das Werden dieser Band, den Weg vom Dachgeschossklub zu den großen, klang- und lichtschweren Bühnen Europas, auf ganz eigene Art, auf viele eigene Arten, in einem großen und international besetzten Kreis von Freunden und Wegbegleitern von Get Well Soon über Bodi Bill bis hin zu Einar Stray und Styrofoam.

"Variations" funktioniert dabei auf mindestens vier Arten: Als Grußkartensammlung etwa, als gemeinschaftliche Gratulation ihrer alten und neuentdeckten Freunde zum erfolgreichen Abschluss des ersten Kapitels. Oder als so exklusives wie verdientes Geschenk der Band an sich selbst und an diejenigen, die sie auf ihrer Reise begleitet haben. Zum dritten: Als Test, als bestandene Prüfung, die zeigt, wie exzellent die Lieder der Geschwister auch ohne Philipps virtuoses Effektpiano, ohne Evas Melodiehauchen, ohne Videos, Nebel und Lichter funktionieren.

Und schließlich und wie nebenbei: Als schönes und auf viele Weisen ergreifendes Album. "Variations" ist ein Themenmixtape, das seinen roten Faden einmal quer übers musikalische Spektrum legt. Folk und Indierock, Tanzflächenfutter und Küchenexperiment werden vollendet zusammengeführt, gehen fast nahtlos ineinander über. Die Beteiligten ziehen Teile des Hundreds-Katalogs sanft, aber bestimmt in ihren Kosmos und finden weit jenseits der üblichen Remix- und Tributroutine eigene Worte für die unverschämte Schönheit dieser Lieder.

Es gibt keinen Favoriten: Der sachte Breitwandfolk der Small Panthers, das unterkühlte Flirten Bodi Bills, das Waldmarionettentheater des Architecture-In-Helsinki-Nebenprojekts Sheahan Drive, die mit dem Herzen knacksende Schönheit Einar Strays, das Remixcoverballett Get Well Soons - sie alle nehmen die Musik, die die Milners im letzten Jahr so liebevoll in Säle und Zimmer geschickt haben, bei der Hand und bringen sie zurück an den schönsten Ort der Welt: nach Hause. Hier wird sie sich wiederfinden, wird sie sich ausruhen und neu entdecken, um in den kommenden Monaten neu und atemberaubend schön weitere Welten zu erobern.


Oh, these rapid changes. Oh, the quick pace with which an idea, a natural cooperation between two people that have known each other for almost all of their lives, can outgrow itself and set out to conquer the world. As Hundreds, the Milner siblings - careful machinist Philipp and heron princess Eva - set out to create new rooms for themselves. They took the rattling of heating pipes, the muffled bass of couch pillows, the snug comfort of a home. They built wonderful songs and stories and around them, and they took them out on a long journey.

During their travels, their project became a band, an impressive spectacle full of magic, playfulness and delight. "Variations" now marks the end of the first episode. This sophomore long play release is not a new Hundreds album. In fact, until the record's second half, you won't hear Eva's voice at all. Still, "Variations" celebrates the band's becoming, their transition from tiny attic clubs to Europe's big stages, heavy with light and sound, on its own terms. For this, it brings together a large and international circle of friends and companions like Get Well Soon, Rue Royale, Styrofoam or Bodi Bill.

In doing so, "Variations" works in at least four different ways. At first, it is a collection of greeting cards, a gathering of old and newly discovered friends congratulating on the successful conclusion of the first chapter. It is also a gift, as exclusive as it is deserved, from the band to themselves as well to those that have accompanied them on their journey. Then again, it is a test, an audition passed, showing just how impressively well the siblings' songs work - even when stripped of Philipp's masterful piano effects and Eva's melodic breeze, without visuals, without fog and lights.

And finally, almost casually, "Variations" is a beautiful album, gripping in many ways. It's a motto mixtape, spinning its red thread all over the musical spectrum. Folk and indie rock, dance floor fodder and kitchen experiments are perfectly combined, creating almost seamless transitions. All contributors find ways to integrate parts of Hundreds' catalog into their cosmos, and find words for the audacious beauty of these songs, side-stepping all the usual remix and tribute routine.

There are no favorites: The soft wide-screen folk of Small Panthers, the flirtatious cool of Bodi Bill, the forest puppetry of Architecture In Helsinki's side project Sheahan Drive, the heart-cracking beauty of Einar Stray, the coveremix ballett of Get Well Soon - they all take the music, the songs the Milners have lovingly sent into concert halls and living-rooms in the past months, by its hand and take it back to the world's most beautiful place: Home. Here, it can rest , it can renew and rediscover itself, before it sets out anew - rebuilt and breathtakingly beautiful - to conquer more worlds in the months and years to come.




Gefördert durch die Initiative Musik gemeinnützige Projektgesellschaft mbH mit Projektmitteln des Beauftragten der Bundesregierung für Kultur und Medien auf Grund eines Beschlusses des Deutschen Bundestages.

Supported by the Initiative Musik Non-profit Project Company Ltd. with project funds from the Federal Government Commissioner for Culture and Media on the basis of a resolution passed by the German Bundestag.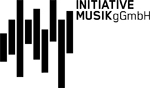 GET THIS NICE RECORD!

CD / LP via Sinnbus Shop
Audio files via iTunes | musicload

Deluxe Edition (Bundle containing "Variations" and the debut album):
CD / LP via Sinnbus Shop
Audio files via iTunes

Music:


LINKS:

www.hundredsmusic.com
www.skrotzki-kempf.com (Management)
www.fourartists.de (Booking)
COVERPICTURE:

Variations Cover 300 dpi
Variations Cover 72 dpi

BANDPICTURES: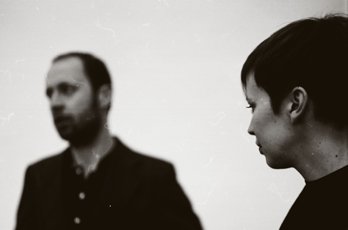 Hundreds Bandpic 01
Hundreds Bandpic 02

Pictures Jennifer Schäfer
DATES:

No dates at the moment
RELATED RELASES: