With their single "You're A Runner", Berlin dream pop duo Me And My Drummer have caused quite a stir (BBC, XFM, amazing radio, Spinner, 405 to name a few). The follow-up single "Don"t Be So Hot" keeps the promise given, along with the international release of their high anticipated debut album "The Hawk, The Beak, The Prey". Now, with these stunning remixes by Tale Of Us and The/Das the band even goes ahead and two shimmering musical worlds combine to explore new territories.

Further, this marks the beginning of a new promising collaboration. Tale Of Us, one of the most magnificent acts in electronic music these days on one side, the spearhead of italy's finest Life And Death - label of the month at Resident Advisor. And The/Das on the other side: 2/3 of Bodi Bill, Berlin's electronic-folk-live heroes from germany's upcoming tastemaker indie label Sinnbus. A strong handshake between indie pop and dance electronica.

Bodi Bill have been around since 2007 and have been constantly developing their unique sound, combining folk and electronic music to the most natural sounding thing. Known for their passionate, multi-sensual live shows, they have been across half the world in the meantime. Tale Of Us, praised for their incredible remixes done for Thugfucker or Who Made Who have met the guys in Berlin, where all of them live right now. And instantly recognized they are driven by the same motivation: going one step ahead, exploring new territories.

So, here is the first outcome of this promising collaboration: the two Me And My Drummer - remixes. Track one is the soundtrack for dancing out of the dark into a new morning. Track two a magic listening track concentrates much deeper on the dark and atmospheric side of "Don't Be So Hot". Dreamy and gloomy, both remixes create a special kind of mystic atmosphere, refined by the airy, remarkable voice of Me And My Drummer's Charlotte Brandi, that perfectly accompanies the haunting melodies, just to create intensive, yet touching tracks with a soulful dance vibe and little pieces of a post-rock attitude.




GET THIS NICE RECORD!

Audio files via Beatport | Amazon | Bandcamp

LINKS:

www.meandmydrummer.com
www.facebook.com/meandmydrummer

www.facebook.com/TaleOfUs

www.facebook.com/TheDas.TXL


COVERPICTURE:

Don't Be So Hot (Tale Of Us & The/Das Remix) 300 dpi
Don't Be So Hot (Tale Of Us & The/Das Remix) 72 dpi

BANDPICTURES: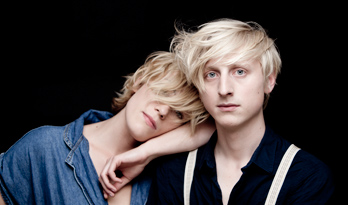 Me And My Drummer Pic 01
Me And My Drummer Pic 02
Me And My Drummer Pic 03

Pictures by Olga Kessler
Me And My Drummer Pic 04
Me And My Drummer Pic 05
Me And My Drummer Pic 06
Me And My Drummer Pic 07
Pictures by Thomas Kierok
DATES:

No dates at the moment
RELATED RELASES: