Der lässige Andere.

Jan Roth war zunächst der andere, der neben Tim Neuhaus auf Hundreds' fantastischen Livekonzerten fantastisch Schlagzeug spielt. Doch einmal mehr lohnt es sich, genauer hinzuhören und auf den gewundenen Seitenwegen musikalischer Freundeskreise die Augen offen zu halten. Zumal, wenn dadurch ein so schöner Schatz wie das schlicht "L.O.W." betitelte Solo-Album dieses freundlichen Mannes gehoben wird.

Jan Roth ist nimmer müde. Neben Hundreds spielt der gelernte Schlagzeuger unter anderem auf Aufnahmen von Clueso oder Max Prosa, hilft unzähligen Jazzkapellen im Studio und auf der Bühne oder krautet in diversen Postrock-Bands. Doch verliert er dabei zum Glück nicht die Faszination an der einfachen Form, an der Schönheit im Wesentlichen aus den Augen: In einer unerwarteten Pause, die ihn eigentlich zum Leerlauf gezwungen hätte, lebt Jan Roth seine Liebe für das Piano aus - das etwas melodischere Schlaginstrument; nimmt hier und da ein paar Skizzen auf, experimentiert ein bisschen und gibt den Songs Platz, sich zu entwickeln. Ansonsten sitzt er gern vorm Haus im Sonnenlicht, lässt die Dinge kommen und schaut die Welt an. Das Ergebnis dieses traumhaften Müßiggangs sind die acht leicht verschrobenen, sympathisch eigenbrötlerischen Stücke auf diesem Album.

Vom großartig anschwellenden Versprechen des Eröffnungsstückes bis zum sanften, leicht schwermütigen Ausklang birgt "L.O.W." ein cineastisches Kleinod, das mit pseudoelektronischen Kleinigkeiten der Freude am Detail aufwartet und in all seiner Holprigkeit, Wärme und stiller Zuversicht vor allem eins ist: eine kleine Liebeserklärung an die Sonnenseite der Melancholie.
The leisurely other.

Jan Roth primarily was the other one, playing the drums stunningly next to Tim Neuhaus at stunning live concerts of Hundreds. But once more it's worth to listen closely and keep an eye on the winding bypaths of musical circles of friends. Particularly if this way such a beautiful treasure like the solo album of this friendly man, plainly titled "L.O.W.", is found.

Jan Roth is never tired. Next to Hundreds the skilled drummer plays on the records of Clueso or Max Prosa, helps countless Jazz bands in the studio and on stage or krauts in sundry Postrock bands. Still at the same time he luckily doesn't lose his fascination for the simple form, for the beauty in the essentials: In an unexpected break, that would have put him at rest, Jan Roth lives out his love for the piano - the slightly different percussion instrument; now and then records some sketches, experiments a bit and gives the songs room to develop. Apart from that he likes to sit in front of the house in the sunshine, takes things as they come and watches the world. The result of this dreamy idleness are eight slightly quirky, likeably eccentric pieces on this album.

From the greatly rising promise of the opener until the soft, lightly mournful finish "L.O.W." carries a cinematic jewel, which worships the joy for details with pseudo-electronic littlenesses and in all its ups and downs, warmth and quiet confidence is above all one thing: a small declaration of love to the sunny side of melancholy.


GET THIS NICE RECORD!

Sinnbus Shop: CD | LP
Audio files via iTunes | Bandcamp

LINKS:

www.janrothmusik.de
www.facebook.com/janrothmusik

COVERPICTURE:

L.O.W. Cover 300 dpi
L.O.W. Cover 72 dpi

BANDPICTURES: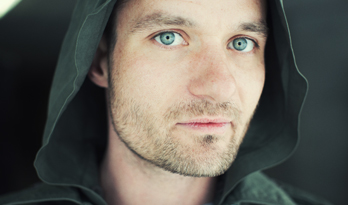 Jan Roth Pic 01
Jan Roth Pic 02
Jan Roth Pic 03
Jan Roth Pic 04

Pictures by Sandra Ludewig

VIDEO:



Link: youtu.be/L1chbSxo1JE
DATES:

No dates at the moment
RELATED RELASES:

Jan Roth
Quartett Live (digital)
read more ...