Jan Roth ist ein Bastler - mit Herz, Hirn und Hand spinnt er mit Klavier, Schlagzeug und Rechner einen roten Faden durch eine seltsame Welt mit leichter Schräglage: sein musikalisches Universum. Außerdem ist er ein großer Freund der Zahlen 3, 7, 9 und 11.

Seit der Veröffentlichung seines Debütalbum "L.O.W.", der liebevollen Hommage an die Sonnenseite der Melancholie, tanzte Jan Roth auf vielen Hochzeiten, mal mit der Braut, mal mit dem Bräutigam.

Überall und nirgends zwischen Jazz, Klassik, Pop und elektronischer Musik schlenderte der sympathische Mann die Tastaturen auf und ab. Nur um zur Sicherheit bloß noch einmal selbst nachzusehen, ob es zwischen weißen und schwarzen Tasten nicht doch noch etwas Platz gibt.

Mit der vom Jazz geborgten Leichtigkeit ist Roth dabei von allein bis zum Quartett in allen Konstallationen unterwegs. Die Titel der vorliegenden EP zum Beispiel wurden im Technikmuseum Erfurt live in Quartettbesetzung aufgenommen und finden in der angenehm verbauten und spleenigen Umgebung des Raumes ein mehr als passendes Gegenstück. Neben zwei Stücken von "L.O.W." präsentiert Roth außerdem das bisher unveröffentlichte "März". In umgearbeiteter, aufgebrochener Form entfalten die Stücke ihre eigentliche Schönheit und die Musik kommt schließlich auch in der großen Form zu ihrem Kern zurück. Am Ende muss sie - der kleine Spaß sei erlaubt - ohne alles auf dem Flügel am Lagerfeuer funktionieren. Und sie tut es.
Jan Roth is a tinkerer - with heart, brain and hands he draws a line on piano, drums and computer through an awkward world in a tilted position: his musical universe. In addition he is keen of the numbers 3, 7, 9 and 11.

Since the release of his debut album "L.O.W.", the fond tribute to the sunny side of melancholy, he had many irons in the fire. Everywhere and nowhere between jazz, classic, pop and electronic music this sympathetic man is strolling about the keyboard back and forth. Only to lookif there possibly is some more space between white and black keys.

With a lightness borrowed from jazz Roth is on the go in all set-ups, by himself or as a quartet. The tracks on this EP for example were recorded live in the foursome set-up in Erfurt's technological museum and find a proper counterpart to the pleasantly badly built and quirky surroundings of this place. Next to two pieces from "L.O.W." Roth presents the not yet released track "März". In a reworked, broken-up form the music evolves their real beauty and even so come back to its core. In the end - this joke may be allowed - it must work nakedly on a grand piano at the campfire. And it does.


GET THIS NICE RECORD!

Audio files via Bandcamp | iTunes

LINKS:

www.janrothmusik.de
www.facebook.com/janrothmusik
COVERPICTURE:

Live Cover 300 dpi
Live Cover 72 dpi

BANDPICTURES: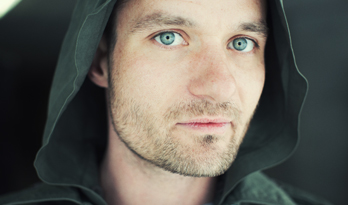 Jan Roth Pic 01
Jan Roth Pic 02
Jan Roth Pic 03
Jan Roth Pic 04

Pictures by Sandra Ludewig

VIDEO:


DATES:

No dates at the moment
RELATED RELASES:


Jan Roth
L.O.W. (LP / CD)
read more ...