01. Set Out To Discover (Edit)
02. Set Out To Discover (Album Version)
Release:
21.06.2013 (DE/AT/CH)
19.08.2013 (world)
Für ihr kommendes, ihr drittes Album "Remedies Ahead" hat das anglo-amerikanische Duo Rue Royale seine Türen weit aufgestoßen und es Freunden und Fans ermöglicht, beim Entstehungsprozess ihrer bisher mutigsten und romantischsten Arbeit teil zu haben.

"Set Out To Discover", die mehr als passend betitelte erste Single, befeuert nun den jüngsten Teil ihrer Reise mit einer Art hoffnungsvollem Trotz.

Das Heimunternehmen, das bereits bis in die entlegendsten Ecken von Europa und den Vereinigten Staaten gekommen ist, bricht nun aus und auf - auf der Suche nach Heilmitteln, die da irgendwo auf dem Weg vor ihnen liegen.


For their upcoming third album, Remedies Ahead, soulful Anglo-American duo Rue Royale have thrown the doors wide open to help create their boldest, most romantic work to date.

Set Out To Discover, the aptly-titled first single, propels the latest leg of the journey with a sense of hopeful defiance.

A cottage industry that's already reached the farthest corners of Europe and the US, Rue Royale are breaking out – chasing the remedies ahead.


GET THIS NICE RECORD!

Audio files via iTunes | Bandcamp

LINKS:

www.rueroyalemusic.com
www.facebook.com/rueroyalemusic
www.karsten-jahnke.de (Booking)
COVERPICTURE:

Set Out To Discover 300 dpi
Set Out To Discover 72 dpi

BANDPICTURES: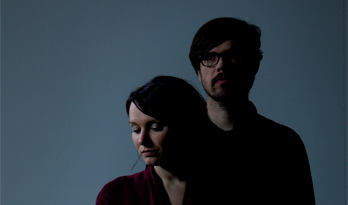 Rue Royale Pic 01
Picture by Claudio Pfeifer

Rue Royale Pic 02
Picture by Pepe Fotografia


DATES:

No dates at the moment
RELATED RELASES: