01. Aftermath 02. Circus 03. Ten Headed Beast 04. Separate The Sea
05. Our Past 06. Foam Born 07. Interplanetary 08. Rabbits On The Roof
09. Down My Spine 10. Beehive 11. Please Rewind 12. Stones
LP Version and CD Deluxe Version also contain:
01. Please Rewind (La Boum Fatale Remix) 02. Guide To An Escape
(Rue Royale Cover) 03. Our Past (Yesterday Shop Version)
04. Ten Headed Beast (String Version) 05. Winding Road
06. Seals & Drawers 07. Behive (Prelude)
08. Rabbits On The Roof (DNKL Remix) 09. Circus (Jan Roth Remix)
Release:
14.03.2014 (DE, AT, CH)
26.05.2014 (UK, Europe)
27.05.2014 (USA)
28.05.2014 (Japan)
Hailing from Hamburg, Germany, sibling duo Hundreds will release their sophomore LP Aftermath in May. Eva and Phillip Milner have achieved new heights with this effort by adding extensive melodies and pop textures to their minimalist electronic approach.

Forming in 2010, the band recorded their debut, the self-titled Hundreds. Crafting a unique sound that drew comparisons to Massive Attack, Dido and Little Dragon. As one reviewer wrote: "The Milner siblings strike a beautiful blend of post rock, synth pop, folk and electronics." Immediately following the album's release, Hundreds began touring. Rapidly finding a stride on the European festival circuit, Eva and Philip delighted audiences in Paris, London, Milan, Brussels and at SXSW in the US.

Fresh from spending more than two years on the road and building the truest form of grassroots fan base, Hundreds entered the studio in 2012 with a wealth of new experiences, influences and ideas in their arsenal. They harnessed this inspiration into creating 12 entirely new songs that would become the aptly tilted Aftermath. Elated by the beyond unexpected reception and success of their debut, and their victorious touring, The Milner siblings were in a new mindset for the recording of Aftermath. Where as Hundreds was built on darker, more melancholy currents, Aftermath reflects the newfound optimism of both members professionally and personally. Determined to build a masterwork from the ground up that was informed by the previous four years, "but not forced or artificial" says Eva, Hundreds spent a year and a half in a state-of-the-art studio deep in the German countryside. Using a process birthed out of "many a night sitting at the piano writing", Phillip's exquisite electronic tinged production and Eva's lyrics and melodies began to take shape in wealth of new music. With a reverence to detail that evokes Pink Floyd's Dark Side of the Moon or Radiohead's Kid A, Eva and Phillip brought in famed British producer/engineer David Pye (Wild Beasts, Fever Fever, Olympians) to help put the finishing touches on this powerful new collection of tracks. Ultimately, taking the finished product of Aftermath "exactly where we wanted it to be".


Am 14.03. erscheint mit "Aftermath" das zweite Album des Hamburger Duos Hundreds. Vier Jahre nach dem Debüt ergänzen Eva und Philipp Milner ihren minimalistisch-elektronischen Entwurf um raumgreifende Melodien und große Pop-Momente. "Aftermath" ist somit der vorläufige Höhepunkt einer außergewöhnlichen und überaus beachtlichen Entwicklung.

Erinnern wir uns: Die Hamburger Geschwister Eva und Philipp Milner nehmen 2010 ihr Debüt "Hundreds" auf, eine kleine, feine, besondere Platte. Ohne großes Budget oder Radio-Airplay wird daraus eine der tollsten Indie-Geschichten der letzten Jahre. Hundreds geben Konzerte in ganz Europa und spielen auf internationalen Festivals wie dem South by Southwest (Austin, Texas) und The Great Escape (UK). Parallel wird "Hundreds" in zahlreichen europäischen Ländern veröffentlicht.

Als sie dann nach zwei Jahren auf Tour mit den Arbeiten am neuen Album "Aftermath" begannen, hatten sich Veränderungen im Privatleben der Milners ergeben. Die Geschwister sagen von sich, dass sie in den vier Jahren seit dem Debüt privat und beruflich ihre Mitte gefunden hätten und heute insgesamt gelöster seien. Diesem Grundgefühl sollten die neuen Songs Rechnung tragen.

So entstanden auf sehr organische Weise Songs, die von einer Spannung getragen werden, wie sie sich vielleicht nur unter Geschwistern ergeben kann. Alles auf "Aftermath" wirkt zu gleichen Teilen vertraut und fremd, routiniert und abenteuerlich, distanziert und von tiefer Emphase durchdrungen. Musik, die man am ehesten mit Massive Attack, Dido oder Radiohead vergleichen könnte. Letzen Endes greifen aber alle Vergleiche zu kurz: Zusammen mit einigen anderen haben die Milners genau jene Mischung aus Post Rock, Synthie-Pop, R&B, Folk und Elektronik etabliert, die in den Jahren nach ihrem Debüt zum State of the Art im Pop unserer Tage geworden ist. Und mit "Aftermath" gehen sie nun den entscheidenden Schritt weiter in Richtung großer Pop.

Anderthalb Jahre haben Hundreds insgesamt an "Aftermath" gearbeitet. Die letzten Feinabstimmungen nahmen sie gemeinsam mit dem britischen Produzenten David Pye (Wild Beasts u.a.) vor. Die neue Hundreds-Musik lebt von Dynamik und hypnotischen Spannungsbögen. Sparsam hingetupfte Momente folgen auf große Gefühle und umgekehrt. Immer noch sind Hundreds zuerst eine elektronische Band, aber nun eben eine wärmere, songorientiertere und organischere als das zuletzt der Fall war. Auch wenn sie es am Anfang nicht wussten, sagt Eva Milner heute: "Wir wollten genau hier hin. Wir wollten diesen Sound entwickeln und diese Gefühle ausdrücken."

Das ist ihnen gelungen - und ab März bringen die für die Bühne erweiterten Hundreds ihren neuen Sound dann auf die Straße.




Gefördert durch die Initiative Musik gemeinnützige Projektgesellschaft mbH mit Projektmitteln der Beauftragten der Bundesregierung für Kultur und Medien auf Grund eines Beschlusses des Deutschen Bundestages.

Supported by the Initiative Musik Non-profit Project Company Ltd. with project funds from the Federal Government Commissioner for Culture and Media on the basis of a resolution passed by the German Bundestag.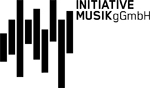 GET THIS NICE RECORD!

LP Version: smarturl.it/aftermathlpa
CD Version: smarturl.it/aftermathcda
CD Deluxe Version: smarturl.it/aftermathdlxcda

LP / CD / Deluxe: Sinnbus Shop

Audio files via iTunes | Bandcamp

LINKS:

www.hundredsmusic.com
www.skrotzki-kempf.com (Management)
www.fourartists.de (Booking)
COVERPICTURE:

Aftermath Cover 300 dpi
Aftermath Cover 72 dpi

BANDPICTURES: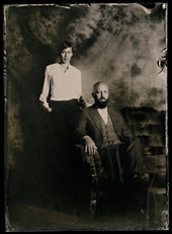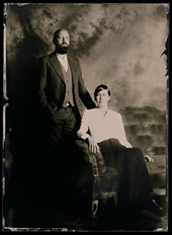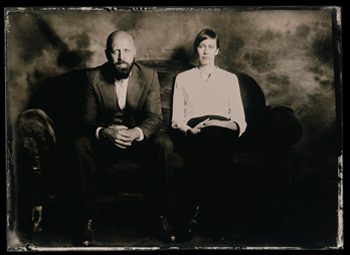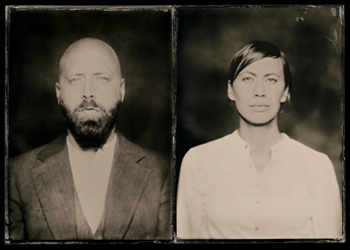 Pictures by J. Konrad Schmidt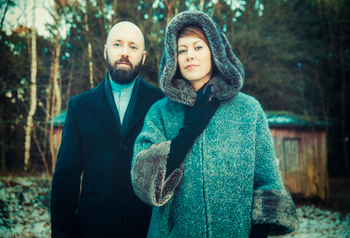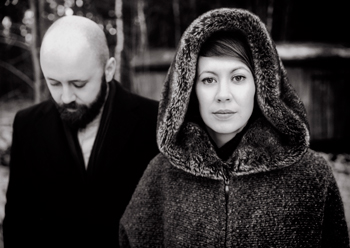 Pictures by Andreas Hornoff
VIDEO:


DATES:

No dates at the moment
RELATED RELASES:


Hundreds
Variations
read more...

Hundreds
Hundreds
read more...