Einen Weg durchs Dickicht finden: "Who Are You" ist die Vorabsingle aus dem neuen Album "The Trail" der in Berlin lebenden Musikerin und Künstlerin Katrin Hahner a.k.a. Miss Kenichi. Eine sanft getriebene, dunkle Hymne auf die Notwendigkeit, sich nicht beirren zu lassen.

Wurden Miss Kenichis erste zwei Alben "Collision Time" und "Fox" von Kritik und Publikum bereits sehr gelobt, so ist "The Trail" nochmals ein großer Sprung vorwärts: die wohl überlegte Arbeit einer souveränen Künstlerin, das Songwriting nuanciert und hypnotisch, die Arrangements vielschichtig. Das Album ist weniger introvertiert, offener, konkreter und auf eine andere Weise kräftig. "Ich denke, ich bin im besten Sinne altmodisch" sagt Hahner mit dem Anflug eines Lächelns. "Die Dinge, die mir etwas bedeuten, die Musik, die Geschichten und Botschaften darin sollen länger gültig sein als einen Sommer."

"Who Are You" findet bereits Verwendung in dem mehrfach ausgezeichneten Film "Freier Fall" von Stephan Lacant, in dem von einen jungen Mann erzählt wird, der aus seiner überschaubaren Welt fällt, dessen Lebensentwurf zerbricht und der durch viele Turbulenzen hindurch seinen Weg finden muss. Als wäre "Who Are You" extra dafür geschrieben worden, ist es das einzige Stück im Film und scheint - in voller Länge über dem Abspann liegend - den Inhalt zusammen zu fassen. Den Mut zusammen zu nehmen, sich nicht ablenken zu lassen, der eigenen Wahrheit zu folgen, sich zu zeigen. Zu wachsen.

Hahner wurde kontaktiert: ein Stück werde für den Film gesucht: "Der Plot wurde mir beschrieben und ich wusste sofort, "Who Are You" ist der Song dafür." sagt Hahner. "Es war ein Wagnis, denn ich war mitten in der Entscheidung, zu welcher Plattenfirma ich gehen möchte und hatte noch nirgends unterschrieben. Einen Song herzugeben und "zu veröffentlichen" war ein Risiko. Aber interessanterweise ist das ja genau, wovon ich in dem Song singe. Ich wusste, es ist die richtige Entscheidung. Also habe ich es gemacht. Ich habe den fertigen Film erst bei der Premiere gesehen und es hat wirklich alle total umgehauen, wie gut es passt. Dass der Film dann eine solche Welle der Aufmerksamkeit erhält, auf über 70 Festivals und in Kinos weltweit läuft und mehrfach ausgezeichnet wird, das hatte niemand erwartet und es ist deshalb umso schöner. Es ist gut, ein Teil davon zu sein."


Find a way through the thicket: "Who Are You" is the pre-single of the new album "The Trail" by Berlin-based musician and artist Katrin Hahner a.k.a. Miss Kenichi. A softly driven, dark hymn on the necessity not to be deterred.

Though her first two, low key albums "Collision Time" and "Fox" were more than well received in her homeland by critics and audience, "The Trail" is a huge leap forward, the work of a mature and confident performer, its songwriting subtle and captivating, its arrangements imaginative and complex. "I am, in a sense, old-fashioned," sighs Katrin Hahner a.k.a. Miss Kenichi, with just the hint of a smile. "The things that mean something to me, the music, the stories and messages inside shall last longer than a summer."

"Who Are You" has already been used in the multiply awarded movie "Free Fall" by Stephan Lacant, which tells the story of a young man, who falls out of his manageable world, who's life plan falls apart and who has to find his way through a lot of turbulence. As if "Who Are You" was especially written for this, it is the only song in the movie and - being played in its full length during the closing credits - seems to summarize the content. To take the courage not to let yourself be distracted, follow your own truth, to come out. To grow.

Hahner got contacted because they were looking for a piece for the movie. "The plot was explained to me and I knew instantly that 'Who Are You' is the song for this," Hahner explains. "It was a venture, since I was in the middle of the decision which label I should go with and hadn't signed anywhere. To give away the song and release it was a risk. Though it is interesting because this is exactly what I sing about in the song. I knew it was the right decision. So I did it. I first saw the movie at the premiere and it blew everyone's minds how well this fits. No one knew at this point that the film will cause such attention and will be awarded several times, run at over 70 festivals and in cinemas around the world. But this makes it even nicer and it feels good to be part of it."




Gefördert durch die Initiative Musik gemeinnützige Projektgesellschaft mbH mit Projektmitteln des Beauftragten der Bundesregierung für Kultur und Medien auf Grund eines Beschlusses des Deutschen Bundestages.

Supported by the Initiative Musik Non-profit Project Company Ltd. with project funds from the Federal Government Commissioner for Culture and Media on the basis of a resolution passed by the German Bundestag.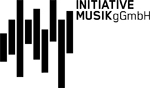 LINKS:

misskenichi.com
facebook.com/misskenichi
kenichimusic.tumblr.com
headquarter-entertainment.de (Booking)


COVERPICTURE:

Who Are You Cover 300 dpi
Who Are You Cover 72 dpi

BANDPICTURES: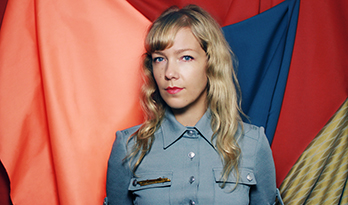 Miss Kenichi Pic 01
Miss Kenichi Pic 02
Miss Kenichi Pic 03
Miss Kenichi Pic 04

Pictures by Antje Taiga Jandrig
DATES:

19.12.2014 - DE - Münster - Sputnik Halle w/ Hundreds
14.01.2015 - DE - Hamburg - Kleiner Donner
15.01.2015 - NL - Groningen - Eurosonic Noorderslag @ Der Aa-kerk
16.01.2015 - DE - Hannover - Café Glocksee
23.01.2015 - DE - Berlin - Roter Salon
18.02.2015 - IT - Forlì - Diagonal
19.02.2015 - IT - S.b.Tronto - Pink Rabbits
20.02.2015 - IT - Bologna - Modo Infoshop
21.02.2015 - IT - Reggio Emilia - Red Noise
22.02.2015 - IT - Livorno - Cinema Aurora
21.03.2015 - DE - Stade - Hansesong Festival

VIDEO:


RELATED RELASES:


Miss Kenichi
The Trail
read more...