01. The Ghost (Radio Edit)
02. The Ghost (Album Version)
Release: 21.11.2014 (DE/AT/CH), 24.11.2014 (world)
Mit "The Ghost" veröffentlicht die in Berlin lebende Musikerin und Künstlerin Katrin Hahner aka MISS KENICHI die zweite Single ihres kommenden Albums "The Trail".

Wie auch bei der ersten Single "Who Are You" lebt die Musik von der im Zaum gehaltenen Energie, von den angedeuteten Abgründen unter der Oberfläche. Ein treibendes Gitarren-Riff, Mandoline, Orgel und ein präpariertes Klavier, darüber das drängende Schlagzeug von Langzeit-Kollaborateur und Co-Produzent Earl Harvin (Tindersticks); wie das gesamte Album zeigt "The Ghost" die wohl überlegte Arbeit einer souveränen Künstlerin, das Songwriting ist nuanciert und hypnotisch, die Arrangements vielschichtig.

Selbstbewußt nimmt Miss Kenichi hier die Zügel in die Hand. "How hard can it be to wipe out an ocean? Erase the land and build a new estate? Come on take my hand, I need you to help me find a real good new name."

Die Veröffentlichung des Albums und der Single wird im November 2014 mit einer kurzen exklusiven Tour gefeiert werden. Zu Beginn des neuen Jahres wird Miss Kenichi ausgiebig in Deutschland und ganz Europa touren.


With "The Ghost" Berlin based musician and artist Katrin Hahner aka MISS KENICHI releases the 2nd single of her upcoming album "The Trail".

Like with the first single "Who Are You" the music lives from the bridled energy, from the implied abyss under the surface. A driving guitar riff, mandolin, organ and a prepared piano, over it the urging drums of longtime collaborator and co-producer Earl Harvin (Tindersticks). As does the whole album, "The Ghost" shows the well thought out work of a confident artist, the songwriting is nuanced and hypnotic, the arrangements complex.

Confidently Miss Kenichi takes over the reins here. "How hard can it be to wipe out an ocean? Erase the land and build a new estate? Come on take my hand, I need you to help me find a real good new name."

The release of album and single will be celebrated with an exclusive tour in November 2014. At the beginning of the new year Miss Kenichi will tour extensively in Europe.






Gefördert durch die Initiative Musik gemeinnützige Projektgesellschaft mbH mit Projektmitteln des Beauftragten der Bundesregierung für Kultur und Medien auf Grund eines Beschlusses des Deutschen Bundestages.

Supported by the Initiative Musik Non-profit Project Company Ltd. with project funds from the Federal Government Commissioner for Culture and Media on the basis of a resolution passed by the German Bundestag.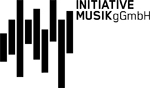 GET THIS NICE RECORD!

Audio files via iTunes | Bandcamp


LINKS:

misskenichi.com
facebook.com/misskenichi
kenichimusic.tumblr.com
analogsoul.de (Booking)


COVERPICTURE:

The Ghost Cover 300 dpi
The Ghost Cover 72 dpi

BANDPICTURES: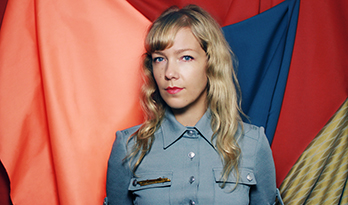 Miss Kenichi Pic 01
Miss Kenichi Pic 02
Miss Kenichi Pic 03
Miss Kenichi Pic 04

Pictures by Antje Taiga Jandrig
DATES:

20.10.2017 - IS - Reykjavik - Theatre Reykjavik / GOD BLESS ICELAND premiere
04.11.2017 - DE - Berlin - A Happening @ ACUD

RELATED RELASES:


Miss Kenichi
The Trail
read more...