Miss Kenichi veröffentlicht "The Trail" als dritte Single ihres aktuellen, gleichnamigen Albums. Nach dem dunklen und beunruhigenden "Who Are You" und dem drängenden "The Ghost" erscheint mit dem Titelstück nun das musikalische und textliche Herzstück des Albums.

Zunächst scheint "The Trail" voller Schatten und Dunkelheit zu sein, doch eine wachsende Schönheit verleiht dem Song einen höchst lebendigen Optimismus. Das Stück zieht seine Kraft aus einem inneren Vertrauen, das der allgegenwärtigen Lautstärke und dem Gebrüll mit tiefer Ruhe und der Kraft stetiger, fließender Bewegung begegnet. "Die einzige Möglichkeit, die widerstreitenden inneren Kräfte zu bezwingen, ist Vertrauen", sagt Katrin Hahner und fährt fort: "Ich verlasse mich einfach darauf, dass es einen Weg geben wird, zu dem Platz an dem ich sein soll. Ich singe an gegen meine eigenen Zweifel. Ich singe mich aus meiner eigenen Dunkelheit heraus."

"The Trail" wurde hauptsächlich in Berlins Chez Cherie Studio aufgenommen, einem großen Raum ohne Kabine, der alle Anwesenden während der Aufnahme zum Stillsein und Mithören zwingt. "Es ist, als hätten wir die Spannung und Aufregung, den angehaltenen Atem der anderen gleich mit aufgenommen. Wie ein weiteres Instrument", freut sich Miss Kenichi. Mit Co-Produzent Earl Harvin (Air, Tindersticks) an den Drums und Gastbeiträgen so ausgezeichneter Musiker wie unter anderem Terry Edwards (Gallon Drunk, Tindersticks) und Chris Bruce (Meshell Ndgeocelo, My Brightest Diamond) wuchs "The Trail" langsam zu seiner endgültigen Form heran.

Für das Video zum Stück war es möglich, Irene von Alberti und Frieder Schlaich (beide Filmgalerie 451) zu gewinnen. Beide Regisseur_innen haben durch ihre Arbeiten eine starke Verbindung nach Nordafrika und fanden dort den idealen Ort für eine visuelle Umsetzung. Im Chefchaouen Gebirge, abseits der Ballungszentren, begibt sich Hahner buchstäblich auf den im Stück beschriebenen, unbekannten Weg. In ruhigen, offenen Bildern folgt die Kamera der Wanderung durch immer einsamer, aber auch immer schöner werdende Landschaft. Bis sich schließlich der Blick in die Weite hinein öffnet.

Als B-Seite steuert der Berliner Musiker und Künstler Alex Stolze (Unmap, Bodi Bill, Dictaphone) einen Remix von "Who Are You" bei und gibt mit dieser reduzierten und organischen Bearbeitung sein Debüt als Ein-Mann-Orchester. Im Zeitalter funktionaler Musik hat ihn dieses Stück dazu inspiriert, etwas völlig unfunktionales zu erschaffen, das mit Violine und digitaler Räumlichkeit von einer in Einzelteile zerfallenen Welt voller maskierter Einzelkämpfer erzählt.


Miss Kenichi releases "The Trail" - the third single of her recent, eponymous album. Following up on the dark, calming "Who Are You" and the urging "The Ghost" the title song and both musically and lyrically core of the album is being released.

At first "The Trail" seems to be full of shades and darkness, though a growing beauty provides a highly lively optimism. The piece draws its strength from an inner trust facing the omnipresent loudness and yelling with deep silence and the power of steady, floating motions. "The only way to overcome the conflicting inner forces is trust", says Katrin Hahner and continues: "I simply trust there will be a path to the place I belong. I sing against my own doubts. I sing myself out of my own darkness."

"The Trail" was recorded mainly in Berlin's Chez Cherie studios, a huge room with no booth, that forces all those not playing to remain silent during the takes. "It is as if you record the attention and excitement of the others, too", Hahner marvels. With co-producer Earl Harvin (Air, Tindersticks) playing drums and the help of a number of other musicians - amongst them Terry Edwards (Gallon Drunk, Tindersticks) and Chris Bruce (Meshell Ndgeocello, My Brightest Diamond) - they carefully nurtured "The Trail" towards its final configuration.

It was even possible to win Irene von Alberti and Frieder Schlaich (both Filmgalerie 451) over for the video of "The Trail". Both directors have a strong connection to North Africa through their work. Especially Morocco where they found the ideal place for a visual realization. In the Chefchaouen mountains, offside the big cities, Hahner literally wends her unknown way that is described in the song. In peaceful, open pictures the camera follows the hike through the more and more lonely yet beautiful landscape. Until finally the view extents.

On the b-side Berlin based musician and artist Alex Stolze (UNMAP, Bodi Bill, Dictaphone) remixes "Who Are You". With this reduced and organic rework he makes his debut as an one-man-orchestra. In the era of functional music this song inspired him to create something absolutely unfunctional. With violin and digital spaciousness it tells a story of a world broken up into parts full of masked lone fighters.




Gefördert durch die Initiative Musik gemeinnützige Projektgesellschaft mbH mit Projektmitteln des Beauftragten der Bundesregierung für Kultur und Medien auf Grund eines Beschlusses des Deutschen Bundestages.

Supported by the Initiative Musik Non-profit Project Company Ltd. with project funds from the Federal Government Commissioner for Culture and Media on the basis of a resolution passed by the German Bundestag.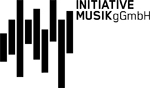 GET THIS NICE RECORD!

Audio files via iTunes | Bandcamp


LINKS:

misskenichi.com
facebook.com/misskenichi
kenichimusic.tumblr.com
analogsoul.de (Booking)


COVERPICTURE:

The Trail (Single) Cover

BANDPICTURES: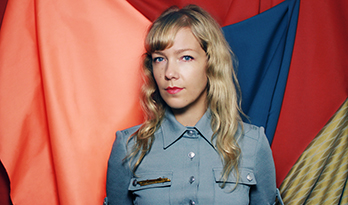 Miss Kenichi Pic 01
Miss Kenichi Pic 02
Miss Kenichi Pic 03
Miss Kenichi Pic 04

Pictures by Antje Taiga Jandrig
DATES:

No dates at the moment
VIDEO:

RELATED RELASES:


Miss Kenichi
The Trail
read more...