Im Februar 2016 erscheint "Love Is A Fridge", das neue Album des Berliner Duos Me And My Drummer. Vorab veröffentlichen wir nun die zweite Single "Pentonville Road". Nach der überraschend gitarrenlastigen, folky, slacker-ish ersten Auskopplung "Blue Splinter View", präsentiert sich die Band nun mit kräftigen Drums und hypnotischen Synthies wieder mehr in ihrem "Trademark Sound".

In "Pentonville Road" geht es um Nostalgie. "Eine Frau sieht in einem Fotoalbum alle Schnappschüsse einer vergangenen Beziehung. Fotos von Orten, an denen sie zusammen waren und von Menschen, die sie trafen", erklären Sängerin Charlotte Brandi und Schlagzeuger Matze Pröllochs. "Es geht um das sentimentale Gefühl, das man bekommt, wenn man an eine Zeit zurück denkt, die vorbei ist."

Drei Jahre nach der Veröffentlichung ihres viel beachteten Debüts "The Hawk, The Beak, The Prey" kann diese außergewöhnliche Band auf eine ebenso schillernde wie rastlose Geschichte blicken. Mit "Love Is A Fridge" setzt sie sich nun einen neuen Höhepunkt.


Hailing from Berlin duo Me And My Drummer release their sophomore album "Love Is A Fridge" in February 2016. Here they are with another track taken from the album: the second single "Pentonville Road". After the surprisingly guitar-driven and folky/slacker-ish first single "Blue Splinter View", the band presents themselves with heavy drums and hypnotic synths more alike to their "trademark sound".

"Pentonville Road" is about nostalgia. "A woman is looking into a photo album and sees all the snapshots of a past relationship. Photos of places they have been together and people the two have met", singer Charlotte Brandi and drummer Matze Pröllochs explain. "It's about that sentimental feeling you get when you look back to a time that is over."

Three years after the release of their highly respected debut album "The Hawk, The Beak, The Prey" this outstanding band looks back on a colourful as well as restless story. Now, with "Love Is A Fridge" they achieve new heights.




Gefördert durch die Initiative Musik gemeinnützige Projektgesellschaft mbH mit Projektmitteln des Beauftragten der Bundesregierung für Kultur und Medien auf Grund eines Beschlusses des Deutschen Bundestages.

Supported by the Initiative Musik Non-profit Project Company Ltd. with project funds from the Federal Government Commissioner for Culture and Media on the basis of a resolution passed by the German Bundestag.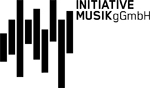 GET THIS NICE TUNE!

Audio files via iTunes | Bandcamp
Stream via Spotify | Deezer

LINKS:

www.meandmydrummer.com
www.facebook.com/meandmydrummer
Booking: info@meandmydrummer.com
COVERPICTURE:

Pentonville Road 300 dpi

BANDPICTURES: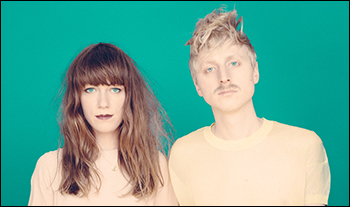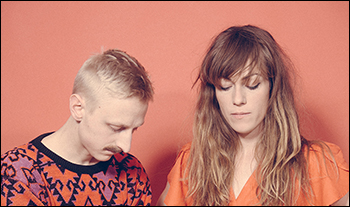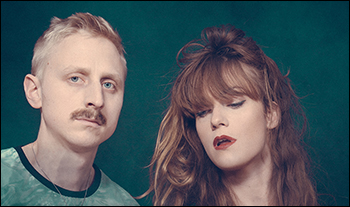 Pictures by SASHBERG (Seurat Samson)
DATES:

No dates at the moment
RELATED RELASES:


Me And My Drummer
Love Is A Fridge
read more...

Me And My Drummer
The Hawk, The Beak, The Prey
read more...