Sozusagen zwischen den Alben, vorbei an neuen Projekten, ungeachtet aller aktueller Pläne veröffentlichen Me And My Drummer neue Musik. Völlig für sich und in sich steht hier nun: Bloodmoon.

In einem düsteren Himmel schwebt das Stück, bewegt sich wuchtig und unausweichlich auf dich zu. Mit großer Sicherheit legt es den Finger mitten in die Wunde. "Eine ganz bestimmte Weisheit befindet sich ausschließlich in der Vergangenheit eingekapselt", sagt Sängerin und Gitarristin Charlotte Brandi. "Du musst Deinen Zeitstrahl entlang zurück laufen, um den Kern zu finden. Die Erinnerung an frühere Tage, verkörpert durch ein Lebewesen, einen menschlichen Körper, der Schutz und Pflege braucht, wurde dir geraubt." Und sie führt fort: "Begib Dich in was auch immer für eine Welt du lebst, zieh dein Schwert und rette das Bloodmoon Child."

Nach der Veröffentlichung ihres zweiten Albums "Love Is A Fridge" sind Me And My Drummer in Europa unterwegs gewesen. Sie wurden zum The Great Escape Festival eingeladen, tourten durch Norwegen, haben Festivals in Estland oder den Niederlanden besucht und nicht zuletzt das renommierte Neujahrskonzert in der Berliner Volksbühne bestritten. Eigentlich wollten die beiden der Band eine Pause gönnen. Brandi arbeitet an einem Soloalbum, Matze Pröllochs schreibt und spielt Theatermusik oder trommelt auf den Aufnahmen befreundeter Künstler_innen. Mit dem Moment aber, da sie die Pause beschließen, steigt plötzlich die Lust darauf, wieder zwanglos und ohne Anlass zusammen zu jammen. Was nun schlicht und ergreifend das vorliegende tiefdunkle, wunderschöne Stück zur Folge hat.

Wir freuen uns in jedem Fall auf alle Musik, die von beiden kommen wird. Vor allem freuen wir uns aber schon mal ungehört und ungesehen auf das nächste Album von Me And My Drummer.


Quasi between two albums, past new projects, despite all recent plans Me And My Drummer release new music. Standing completely for itself and in itself is: "Bloodmoon"

This song floats in a gloomy sky, forcefully and inescapably heads towards you. It certainly brings up a painful subject. "Certain wisdom lies only inside that capsule of the past", says singer and guitarist Charlotte Brandi. "You have to go back on your time-spiral to find the crux. Your memo from the early days, incarnated as a creature, as a human body, that needs protection and nurturing, was robbed, was taken away from you." And she carries on: "Go, inside whatever fucked up world you live in, unsheathe your sword and rescue the Bloodmoon Child."

After the release of their 2nd album "Love Is A Fridge" Me And My Drummer were on tour in Europe. They were invited to The Great Escape Festival, toured through Norway, visited festivals in Estonia and the Netherlands and not least played the renowned New Year's Concert at Berlin's Volksbühne. Actually they wanted to treat their band with a break. Singer/guitarist Charlotte Brandi is recording a solo album, drummer Matze Pröllochs does a lot of recordings and writes/performes music in theatres. With the moment they decided on taking a break, the fun jamming together without any reason grew. This resulted in this dark and beautiful piece.



GET THIS NICE TRACK!
Audio files / stream via smarturl.it/mamd-bloodmoon

LINKS:

www.meandmydrummer.com
www.facebook.com/meandmydrummer
Booking: info@meandmydrummer.com
COVERPICTURE:

Bloodmoon 300 dpi

BANDPICTURES: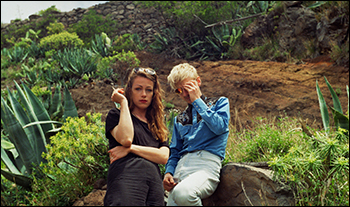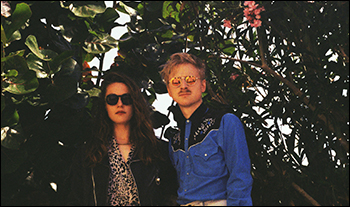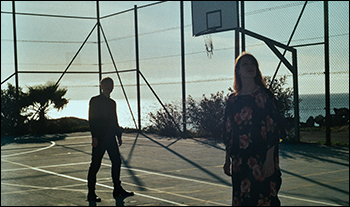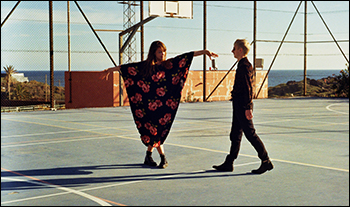 Pictures by SASHBERG (Seurat Samson)
DATES:

No dates at the moment
RELATED RELASES:


Me And My Drummer
Love Is A Fridge
read more...

Me And My Drummer
The Hawk, The Beak, The Prey
read more...