01. Tempest (Adam Port Europa Remix)
02. Double Or Nothing (Magdalena Remix)
03. Laughter In The Dark (dfumh Remix)
04. Moonshot (Moodswing & Tosha Remix)
05. Tempest (Adam Port Europa Remix Basic Facts)
Release: 02.06.2017
Mit ihrer im letzten Jahr erschienen Debüt EP "Tempest" setzen Lessons einen starken Grundstein. Das zwischen Helsinki und Leipzig pendelnde Trio produziert mit uralten Synthesizern, antiquierten Drum-Maschinen und einem großen Stück urbaner Schwermut eine unterkühlt-distanzierte Musik, die treibend und kratzend ist und bis zum Rand gefüllt mit der Abwesenheit von Tageslicht. Aus einer zufälligen Begegnung in Berlin heraus entschließen die Filmkomponisten und Brüder Samu und Ville Kuukka und der musikalische Tausendsassa Patrick Sudarski ihre jeweils aktuellen Produktionen und Schaffenskrisen beiseite zu legen, das ziellose Reisen durch die Welt zu unterbrechen und sich fortan auf die anziehend düstere Electronica ihres neuen Projektes Lessons zu konzentrieren.

Die sorgfältig aufgebaute Klangwelt findet umgehend große Beachtung. Adam Port (Keinemusik) bietet sich für einen Remix an, Magdalena (Diynamic) ist umgehend überzeugt. Moodswing & Tosha sowie dfumh, die vom befreundeten Berliner Label Springstoff vertreten werden, sind begeistert und stellen ihre Arbeiten zur Verfügung. Daher freuen wir uns, nun Lessons' "Tempest Remixes" zu veröffentlichen.

Für den Opener bearbeitet Adam Port das Titelstück "Tempest". Ebenso wie im Original steht die knochentrockene E-Bass-Figur im Zentrum, um die herum Port einen elegant fließenden Track arrangiert. Über die gesamte Länge öffnet sich die Musik Stück für Stück, ohne die dunkle Melancholie des Originals zu verlieren.

Es folgt eine ein nervös-zappliger "Double Or Nothing" Remix von Diynamic-Aushängeschild Magdalena, die mit ihren mitreißenden und raffinierten Sets schon dem legendären Hamburger Club EGO ihre charakteristische Handschrift verpasste. "Double Or Nothing" entwickelt sich in ihrer Bearbeitung zwangsläufig zu einem betörenden Strudel, voller feiner Details und natürlich unbedingt tanzbar.

Einen sehr reduzierten Ansatz wählt das Berliner Kollektiv dfumh. Im elektronischen Underground Berlins sorgt es mit ausufernden, progressiven Live-Sets für verschwitzte Clubs und verzichtet dabei gern auf unnötige Schnörkel. Auch der Remix von "Laughter In The Dark" ist in diesem Sinne sehr aufgeräumt. Er bedient sich vor allem an der eigenartigen Dunkelheit des Originals und lässt in diesem eng gesetzten Rahmen einen beklemmend dichten Track entstehen.

Moodswing & Tosha kooperieren seit 2014 und veröffentlichen seither eine Mischung aus treibendem Techno, melodischem Progressive House der 2000er und groovendem UK Bass. "Moonshot" wird in ihrer Version zu einem gelöst und geradezu träumerisch treibenden Track, der sich Zeit nimmt und viel Platz zum Atmen lässt.

Eine zweite Version von Adam Ports Remix schließt die EP ab. Es habe sich einfach angeboten, sagt Port. Der "Europa Remix Basic Facts" ist noch einmal auf das absolut wesentliche herunter gebrochen und wird mit seinem offenen Charakter perfekt in Warm-Up- oder After Hour-Sets passen.


With their debut EP "Tempest" Lessons lay the strong foundation. The trio commuting between Helsinki and Leipzig produces with old synthesizers, antiquated drum machines and a whole lot of urban gloom subcooled-distanced music, that is driving and rough and brimmed with the absence of daylight. Out of a fortuitous encounter in Berlin the film composers and brothers Samu and Ville Kuukka and the musical allrounder Patrick Sudarski decide to put their respective productions and creative crises aside, interrupt the aimless traveling around the world and concentrate on the appealing dark electronica of their new project Lessons.

The carefully constructed soundscape promptly gets great attention. Adam Port (Keinemusik) offers a remix, Magdalena (Diynamic) is immediately convinced. Moodswing & Tosha as well as dfumh of Berlin's label Springstoff are excited and provide their works. Hence we're happy to release Lessons' "Tempest Remixes".

For the opener Adam Port worked on the title track "Tempest". Just as the original the dry as a bone e-bass riff takes centre stage. Around it Port arranges an elegantly flowing track. Over the course of the whole track the music opens up more and more without loosing the dark melancholia of the original. What follows is the nervous-antsy "Double Or Nothing Remix" by Diynamic figurehead Magdalena. Legendary Hamburg club EGO carries her thumbprint of thrilling and smart sets. Inevitably her arrangement of "Double Or Nothing" develops into a haunting swirl full of fine details and is of course definitely danceable.

Berlin based collective dfumh chose a very reduced approach. In the capital's electronic underground they ensure sweaty clubs with their sprawling, progressive live sets while refraining from useless flourish. With this in mind the remix of "Laughter In The Dark", too, is pretty much in order and rather uses the peculiar darkness of the original track to create a constricting dense track inside the narrow frame.

Moodswing & Tosha cooperate since 2014 and release a mix of driving techno, melodic progressive house of the 2000s and grooving UK bass. In their version "Moonshot" turns into a detached and almost dreamy, driving track taking its time and leaving space to breath.

A second version by Adam Port closes the EP. It just became obvious, Port says. The "Europa Remix Basic Facts" is broken down to the essentials and with its open character fits perfectly into warm-up and after hour sets.




GET THIS NICE RECORD!

Pre-Order audio files via iTunes | Beatport | Bandcamp
Stream on Spotify | Apple Music | Deezer

LINKS:

facebook.com/LSSNS
lessonsband.tumblr.com
COVER PICTURE:

Tempest EP Cover
BAND PICTURES: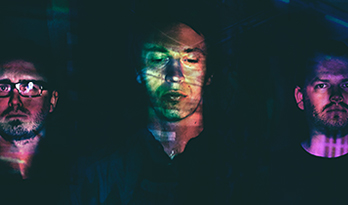 Lessons Pic 01
Lessons Pic 02
Lessons Pic 03
Lessons Pic 04
Lessons Pic 05

Pics by Teemu Kurko
DATES:

No dates at the moment
RELATED RELASES:

Lessons
Tempest
read more ...