C E L L ist die endlose Geschichte menschlichen Ringens - Die Geschichte zweier Liebender und deren Unfähigkeit zueinander zu finden. Ihre schier endlose Sehnsucht nach Versöhnung, Nähe und Geborgenheit bleibt unerfüllt, ihre daraus resultierenden Schmerzen und Wunden unverheilt. Während die Musik in qualvoller Reduktion und Wiederholung bis hin zum wagnerianischen Ausbruch in alle Stadien dieser Geschichte dringt (meisterlich produziert von Olaf Opal), erzählt das Video die Situation in einem einzigen Bild.

Regisseur Riccardo Bernardi schafft dafür eine durch und durch vereinfachte Welt, die nach ähnlichen Regeln funktioniert wie Lars von Triers Setting bei "Dogville". Unsere beiden Figuren kämpfen mit sich in ihren selbstauferlegten Grenzen. Zwei Menschen in Zellen. Zwei Zellen.


C E L L is the endless story of human struggle - the story of two lovers and their inability to find each other. Their deep yearning for reconciliation, closeness and comfort remains unful- filled, the resulting pain and wounds unhealed.

While the music pervades all chapters of this story - from painful reduction and repetition to Wagnerian outbursts (produced masterly by Olaf Opal) - the video captures the situation in a single image. Director Riccardo Bernardi creates a thoroughly minimalistic setting, in which the rules work on a similar principle as those of Lars von Trier's "Dogville". Our two characters struggle and fight with their own, self-imposed frontiers. Two humans in cells. Two cells.






GET THIS NICE TRACK!

Audio files via iTunes | Bandcamp
Stream via Spotify

VIDEO:


LINKS:

www.thisishope.de
www.facebook.com/listentohope


COVERPICTURE:

CELL Cover

BANDPICTURES: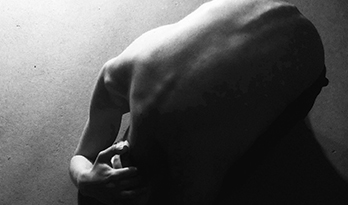 HOPE Pic 01


DATES:

No dates at the moment