01. Primitive
02. Dear Bigotry (Mogilla Remix)
03. Caravelle (Julian Maier-Hauff Remix)
04. Synthesis (dfumh Remix)
05. Synthesis (Constantijn Lange Remix)
Release: 03.11.2017
We are happy to announce the release of Einar Stray Orchestra's "Primitive" EP on November 3rd, 2017.

The lively title track was recorded along with the songs on "Dear Bigotry", the band's recent album. However it did not seem to fit somehow. Fittingly it deals with self-doubt, a road artists, and a lot of people, go down daily. Are we a prodigy or a parody?

"To stay true to your gut, to choose a profession out of the ordinary - that doesn't necessary provide a lot of money - is like swimming against the stream", says singer Einar Stray. "These days governments seem to misunderstand the importance of unpopular because it doesn't make money. I think in order to make something true and really good, you got to focus on one small step at the time - choosing your own long road instead of the shortcut of pleasing others."

"Primitive" is accompanied by four remixes, each of them as diverse as the band's own musical tastes. Firstly, Mogilla offers a relaxed and laid-back Electronica version of "Dear Bigotry". The Oslo-based Hip Hop and Pop producer turns the original into a gently flowing track with airy strings centered around the band's typical vocal harmonies.

Berlin-based Julian Maier-Hauff takes it from there with a playful remix of "Caravelle", focussing on the song's many little details. Maier-Hauff, studied jazz trumpet, is a cross entrant in the field of electronic music. With his background in improvized arts, he transfers the system of the free play into electronic instrumentations. As one of the few within the electronic music scene, Julian Maier-Hauff's sounds are exclusively improvised and every audible tone is produced in the very moment.

Julian Maier-Hauff's label mates DFUMH chose their very reduced approach again. In Berlin's electronic underground they ensure sweaty clubs with their sprawling, progressive live sets while refraining from useless flourish. Their remix of "Synthesis" is highly elctrified, nervous and reduced ot the max.

Finally Constantijn Lange closes the EP with one of his typically elegant and hypnotically floating remixes. Lange, originally from North Germany, now living in Berlin, looks for sounds on a microscopic level and contributes the perfect completion, a pure listening pleasure.

Einar Stray Orchestra will tour Germany in late 2017. More new music is soon to be released then!


GET THIS NICE RECORD!

Download / Stream via smarturl.it/PrimitiveEP
LINKS:

www.einarstrayorchestra.com
www.facebook.com/einarstrayorchestra www.instagram.com/einarstrayorchestra
COVER PICTURE:

Primitive Cover

BAND PICTURES: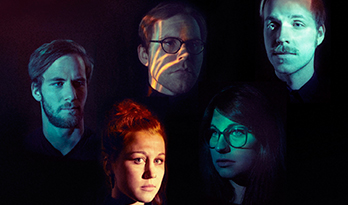 Einar Stray Orchestra Pic 1
Einar Stray Orchestra Pic 2
Einar Stray Orchestra Pic 3

Pics by Sara Angelica Spilling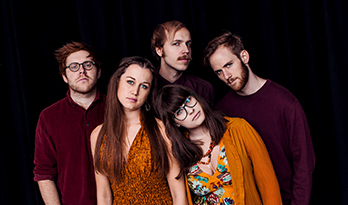 Einar Stray Orchestra Pic 4
Einar Stray Orchestra Pic 5
Einar Stray Orchestra Pic 6

Pics by Christian Zervos

DATES:

No dates at the moment
RELATED RELASES: