01. Sand
02. Sand (Lesson's Dark Clouds Over Helsinki Remix)
03. Sand (Phonique Remix)
04. Sand (Ruede Hagelstein Remix)
Release: 20.10.2017
Prior to the release of their self-titled debut album, Berlin-based electronic duo Yeah But No will release the "Sand" EP on October 20th, featuring stunning remixes by Lessons, Phonique, and Ruede Hagelstein.

Merging electronic music with classic song structures into a smart and captivating listening enjoyment. That's Yeah But No's objective. The duo from Berlin is comprised of techno producer Douglas Greed and singer Fabian Kuss. The former made a name for himself in the techno scene and recently released an album together with Mooryc with their mutual project Eating Snow. Meanwhile Kuss gained experiences in all imaginable styles of music.

The two get to know each other four years ago when Greed was looking for a singer for his tracks. Tasteful success label Freude am Tanzen releases his music during that time and he tours through Europe, plays in Mexico and Australia. In Fabian Kuss he finds the matching counterpart. Not only has he studied voice but also stood on stages all across the country and explored musical styles from jazz to funk and pop with his bands.

With "Sand" the band gets closest to Greed's musical oeuvre: intelligent techno, dark and drastic, constantly swelling. In front of the controlledly overflowing soundscape, the lyrics discuss to restrain oneself and to rise in each other or in something bigger.

Label mates Lessons deliver the first remix. A steadily running electro track with a lot of 80s reminiscences. Lessons created some buzz lately with their amazing "Tempest EP". Keinemusik's Adam Port's captivating remix of the title track got worldwide attention and was picked by Pete Tong at BBC Radio 1 as "Essential New Tune".

Phonique actually needs no further introduction. He's around since the 90s, and has released music on labels like Poker Flat, Dessous or Crosstownrebells. Phonique is "one of the leading forces behind deep and forward thinking club music" (RA). In his version of "Sand" he transforms the track into a clubby and flowing Deephouse dancing machine.

Finally, Ruede Hagelstein's remix is closing the EP. Hagelstein has a more subtle approach. In an almost enigmatic way his track is constantly growing, inviting the listener to drown in a dark, hypnotic flow. Hagelstein is one of Watergate's resident DJs. Next to Watergate Records and a few other labels he releases his music also on Upon.You, Get Physical, Souvenir or Keinemusik. He was one of the first to invite Douglas Greed to play in Berlin, and ever since the two have been friends. When Greed introduced Hagelstein to his new band Yeah But No, the later was most excited and immediately offered to do a remix. And there you go!
GET THIS NICE RECORD!

Download / Stream via smarturl.it/YeahButNo-Sand

LINKS:

www.facebook.com/yeahbutnomusic
www.instagram.com/yeahbutnomusic
COVER PICTURE:

Sand EP Cover

BAND PICTURES: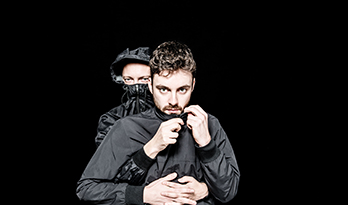 Yeah But No Pic 1
Yeah But No Pic 2
Yeah But No Pic 3

Pics by Anna K.O.

VIDEO:


DATES:

No dates at the moment
RELATED RELASES: