Laura Loeters und Gregor Sonnenberg alias The Day sind ein Duo, das seine Gegensätze nicht nur zulässt, sondern sogar genussvoll zelebriert. Wieso sonst sollte eine Band mit so einem frei deutbaren Namen ihr erstes volles Album ausgerechnet "Midnight Parade" nennen? Auch abseits von diesem reizenden Kontrast gilt: Man stößt bei ihnen eher auf Widersprüche als auch Eindeutigkeiten. Aber das macht die Sache wie so oft nur noch spannender.

Schließlich trifft bei The Day ein träumerisch anmutender Dream-Pop auf einen von Hardcore gelernten DIY-Ethos, der Lo-Fi-Schwellen in der Produktion ausdrücklich zulässt. Eine internationale Fernbeziehungskonstellation trifft auf einen fast schon feierlich ausgedrückten paneuropäischen Gedanken der Vereinigung (der traurigerweise gerade in diesen Monaten nicht zu oft betont werden kann). Daran schließen sich in den Songs Thematiken an, die Privates und Politisches genausooft verbinden wie gegenüberstellen. Außerdem eine Musik, die in ihrem Eskapismus Utopie genauso ausdrückt wie Melancholie und sich so gegen allzu festgelegte Deutungszusammenhänge verwehrt.
So verworren sich das lesen mag, so stark klingt "Midnight Parade" aber auch.

Loeters und Sonnenberg trafen sich einst als Studierende an der Hogeschool voor de Kunsten im niederländischen Arnheim und begannen rasch, gemeinsam Musik zu machen. Ihr Stil entwickelte sich stetig und über mehrere Jahre, während die beiden in ihren Biographien weitere Wohnorte sammelten und letztendlich in Utrecht respektive Hamburg landeten. Zwei EPs erschienen, mit denen sich sie langsam von Folk und Indie-Pop in Richtung Postpunk, Dream- und Synthie-Pop entwickelten. Nun sind sie bei "Midnight Parade" angekommen, und die reiche Klang- und Stilvielfalt dieser LP unterstreicht eine respektable Entwicklung in Vision und Können, die gemeinhin nur Bands vorweisen können, die wirklich emsig und über Jahre an sich gearbeitet haben.

Denn "Midnight Parade" besitzt alles, was man sich von einem Album aus diesem Stilkonglomerat wünschen kann: Eine karge, federnde und entrückende Dynamik wechselt sich mit einer wild träumenden Dream-Pop-Harmonik ab, Rock und Synthies schaffen ebenso anregende Kontraste wie großartige Sound-Sprengsel und künstlerisch kontextualisierende Interludes. "Grow" ist mit seinem funky Synthie-Pop ein lupenreiner Hit, während Songs wie "Yet To Come" oder "Island" mit ihrem abendkühlen, reduzierten Postpunk Referenzen an Helden der Preisklasse von Warpaint oder den seligen The Organ aufmachen. Mit "Berlin" traut sich die Band mehr Rock und mehr Hall und erinnert hier am deutlichsten an The xx, und so geht es immer weiter: The Day sind mal poppig, mal ernst, mal verstiegen. Sie können zart und hart genauso wie abstrakt, und eben dieses breitgefächerte Können macht ihr Album so außerordentlich und so gut.

Geschafft haben Loeters und Sonnenberg all das nahezu allein. Sowohl Aufnahmen als auch Produktion haben sie zu zweit gestemmt, nur die Schlagzeug-Spuren wurden von befreundeten Musikern eingespielt. In diesem Kontext markiert ihr großartiges Video zu "Yet To Come" eine Ausnahme, vielleicht sogar einen Wendepunkt: Erstmals gaben sie die künstlerische Leitung für einen The-Day-Output aus der Hand, und zwar an die von ihnen hochverehrte finnisch-französische Regisseurin Lumi Lausas. Der Clip stellt so nicht nur den ersten externen künstlerischen Input für The Day dar, sondern betont wie nebenbei auch den europäischen Gedanken, den diese Band lebt - und den man ihrer Musik auch anhört.

Christian Steinbrink
Laura Loeters and Gregor Sonnenberg alias The Day are a duo that not only admits their differences, but celebrates them with indulgence. Why else would a band with such a freely interpretable name call their first full album "Midnight Parade"? Aside from this charming contrast, one can also say that they are more contradictory than explicit. But that just makes things more exciting, as so often.

After all, The Day is where whimsical Dream Pop meets a DIY ethos learned from hardcore, which allows for Lo-Fi moments in production. An international long-distance constellation meets an almost celebratory pan-European idea of unification (which sadly can't be emphasized too often in recent months). This is continued in the songs by themes that connect and contrast the private and the political as often as possible. In addition, the music expresses utopia as well as melancholy in its escapism and thus refuses to be interpreted in an overly fixed way.
As confusing as it may seem to read, "Midnight Parade" also sounds as vibrant.

Loeters and Sonnenberg once met as students at the Hogeschool voor de Kunsten in Arnhem, the Netherlands, and quickly began making music together. Their style developed steadily and over several years, while the two collected further residences in their biographies and finally landed in Utrecht and Hamburg respectively. Two EPs were released gradually moving them from folk and indie pop to postpunk, dream and synth pop. Now they have arrived at "Midnight Parade", and the rich sound and style variety of this LP underlines a respectable development in ambition and skill, which generally only bands can show, who have been working on themselves diligently and for years.

"Midnight Parade" has everything you could wish for on an album from this style conglomerate: A sparse, springy and rapturous dynamic alternates with a wildly imaginative dream-pop harmony, rock and synths create just as inspiring contrasts as great sound bursts and artistically contextualizing interludes. "Grow" with its funky synth pop is a flawless hit, while songs like "Yet To Come" or "Island" with their refreshing, reduced postpunk open references to heroes of the Warpaint price range or the blessed The Organ. With "Berlin" the band dares to do more rock and more reverberation and reminds here most clearly of The xx, and so it goes on and on: The Day are sometimes poppy, sometimes serious, sometimes out of place. They can be tender and hard as well as abstract, and it's this broad range of skills that makes their album so extraordinary and so good.

Loeters and Sonnenberg did all this almost alone. Both the recordings and the production were done by them, only the drum tracks were recorded by musician friends. In this context, their great video for "Yet To Come" marks an exception, perhaps even a turning point: for the first time, they gave the artistic direction for a The Day output out of their hands to the Finnish-French director Lumi Lausas, whom they held in high esteem. The clip is thus not only the first external artistic input for The Day, but also emphasizes the European idea that this band lives - and that one listens to in their music.

Christian Steinbrink


Gefördert durch die Initiative Musik gemeinnützige Projektgesellschaft mbH mit Projektmitteln des Beauftragten der Bundesregierung für Kultur und Medien auf Grund eines Beschlusses des Deutschen Bundestages.

Supported by the Initiative Musik Non-profit Project Company Ltd. with project funds from the Federal Government Commissioner for Culture and Media on the basis of a resolution passed by the German Bundestag.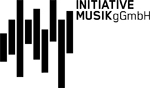 GET THIS NICE RECORD!

Sinnbus Shop: LP | CD
Stream/Download: smarturl.it/MidnightParade

LINKS:

www.thedayisaband.com
www.facebook.com/thedayisaband
www.instagram.com/thedayisaband
COVER PICTURE:

Midnight Parade Cover

BAND PICTURES: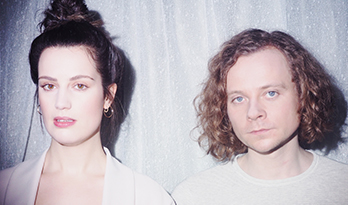 The Day Pic 01
The Day Pic 02
The Day Pic 03

Pics by Lumi Lausas.
VIDEO:


DATES:

No dates at the moment
RELATED RELASES:


The Day
Leave The Dark
read more...