Mit "Yet To Come" geben THE DAY einen ersten Ausblick auf ihr im Herbst erscheinendes Debütalbum. Nach der Veröffentlichung des Understatement-Hits "Grow" im letzten Jahr und "Leave The Dark", der wundervoll verspielten Dream-Pop-Coverversion ihrer Labelkollegen Yeah But No, zeigen THE DAY mit dem deutlicher ausufernden Stück nun eine weitere Facette ihrer Musik.

In "Yet To Come" liegt unter den warmen und harmonischen Melodien eine subtile Melancholie. Das Stück berichtet davon, sich im eingenen Mikrokosmos verloren zu fühlen und nicht den Mut zu besitzen, Routinen zu durchbrechen. "Diese Verlorenheit spiegelt sich auch im Makrokosmos wider", erzählt die Band, "in einer Gesellschaft, die immer undurchschaubarer und eigentlich eindeutig böser wird." Dabei lässt sich der Refrain des Stückes durchaus in zwei Richtungen lesen: als dystopisches Urteil oder als Aufforderung, die Fassung zu wahren. Das aufrührerische Sprach-Sample jedenfalls lädt uns hierbei auf eine eindeutige Position ein.

The Day sind Laura Loeters aus Utrecht/Niederlande und der in Hamburg lebende Gregor Sonnenberg. Beide lernen sich an der 'Hogeschool voor de kunsten' in Arnhem kennen, tauschen musikalische Ansätze und Ansichten aus und bringen Entfernungen, Unterschiede und immer neue Blickwinkel in ihrer Band unter einen gemeinsamen Nenner. The Day haben bisher zwei sehr schöne EPs in Eigenregie aufgenommen, waren unentwegt auf Tour, haben für Kate Tempest eröffnet. Und ganz nebenbei arbeiten die beiden weiter an der Formulierung ihrer eigenen Version zurückgenommener, melancholischer Popmusik: intim ohne sich aufzudrängen und mit von innen kommender Ruhe.
Dutch-german duo THE DAY offers a first glimpse on their debut album with it's latest release "Yet To Come". After the release of their understatement hit "Grow" last year, and "Leave The Dark" - the playful dream pop cover version of label mates Yeah But No, the two now reveal a much more churning and overflowing facet of their music.

Behind the the warm and harmonic melodies of "Yet To Come" there is a subtle melancholy. The song is about feeling lost in your own microcosm and not having the courage to break through routines. "That feeling can also be seen in a bigger frame," says the band, "in a society that is becoming increasingly impenetrable and actually clearly evil". Nevertheless, the chorus of the song can be read in two different ways: as a dystopian judgment, or as a call to remain sane. In any case, the inflammatory voice sample clearly points the direction to go.

The Day are Laura Loeters from Utrecht/Netherlands and Hamburg based Gregor Sonnenberg. Since meeting at 'Hogeschool voor de kunsten' in Arnhem the two keep reconciling distances, differences and always new approaches and perspectives. What runs like a thread through all of this is the interest to take charge of things themselves, try out and grow on it together. The Day have released two EPs by themselves, were constantly on the road, supported Kate Tempest live and have formulated their own version of melancholic pop music. The two continue to work on creating their own version of introvert, melancholic pop music: intimate without being intruding, and speaking with inner calmness.




Gefördert durch die Initiative Musik gemeinnützige Projektgesellschaft mbH mit Projektmitteln des Beauftragten der Bundesregierung für Kultur und Medien auf Grund eines Beschlusses des Deutschen Bundestages.

Supported by the Initiative Musik Non-profit Project Company Ltd. with project funds from the Federal Government Commissioner for Culture and Media on the basis of a resolution passed by the German Bundestag.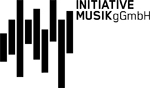 <!
GET THIS NICE TRACK!

Stream / Audio files via smarturl.it/TheDay-YetToCome
LINKS:

www.thedayisaband.com
www.facebook.com/thedayisaband
www.instagram.com/thedayisaband
COVER PICTURE:

Grow Cover

BAND PICTURES: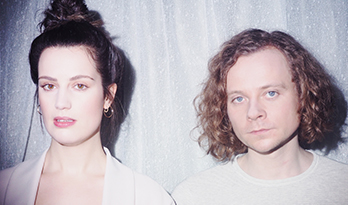 The Day Pic

Pic by Lumi Lausas.
VIDEO:


DATES:

No dates at the moment
RELATED RELASES:


The Day
Leave The Dark
read more...

The Day
Grow
read more...